International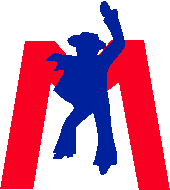 Mobjack Association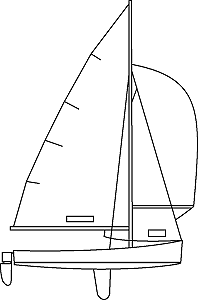 The Mobjack is fast, comfortable, self bailing, light, nearly maintenance free.
There are three sails, Main Jib (180 Sq. ft.) and a spinnaker (200 sq.ft.)
It has a trapeze when racing (or fooling around)
The rudder and centerboard kick up
The deck is above water with 400 lbs on board.
The boat is self-bailing.
The sides are comfortable.
It's open from bow to stern so there's plenty of room.
The flared bow keeps the boat dry so it doesn't need a deck up front.
Owners and Sailing Guides

Maintenance

Repair Guides

International Mobjack Association
c/o 3720 Blue Heron Lane
West Point, Virginia 23181
Ph: 804.843.2682

Mobjack Systems Inc.
Chesapeake, Virginia

Ph: 757.312.0768
_________________________________________________

About the Boat | Class News | Officers | Fleets & Contacts
| New Boats and Parts | Membership | Links
_________________________________________________

Revised: 2.21.09. Send Comments to: Site Web Amatuer
© Copyright 1998 International Mobjack Association